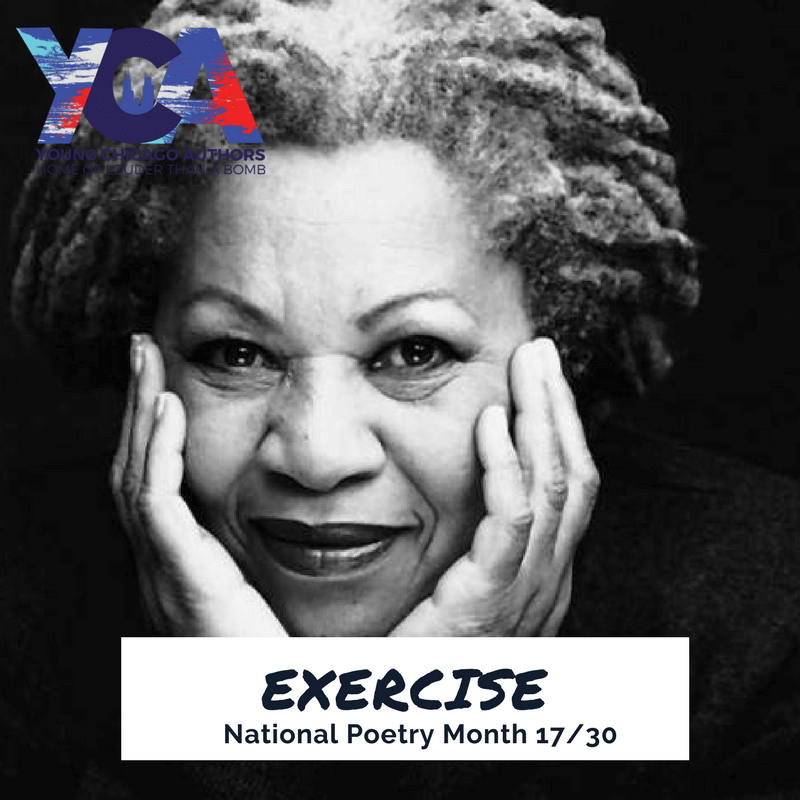 Hello YCA Fam,
April is National Poetry Month, and many poets choose to write one poem each day during April to celebrate the occasion. This year, we are going to be posting a writing prompt every day during April to help you with this writing challenge. Many of these prompts were developed by the YCA Artistic team for our weekly writing workshop, Check The Method. If you write poems to these prompts, share them on social media and tag us (@youngchiauthors on Twitter & @youngchicagoauthors on Instagram).
Here is prompt number 17, which uses an excerpt from The Bluest Eye by Toni Morrison:
List:
Furniture you use often
Personal landmarks (example: a specific tree where you and your friends met up)
Objects you keep for special significance (earrings that have been handed down by generations in your family)
Choose one.
Chose a person or small group of people that you most identify with your object/place/furniture of choice
List what you love about the person/ group
List what annoys or upsets you about the person/group
Read: An excerpt from The Bluest Eye by Toni Morrison.
Prompt: Write a story about your relationship with someone by writing a poem about an object you associate with them.