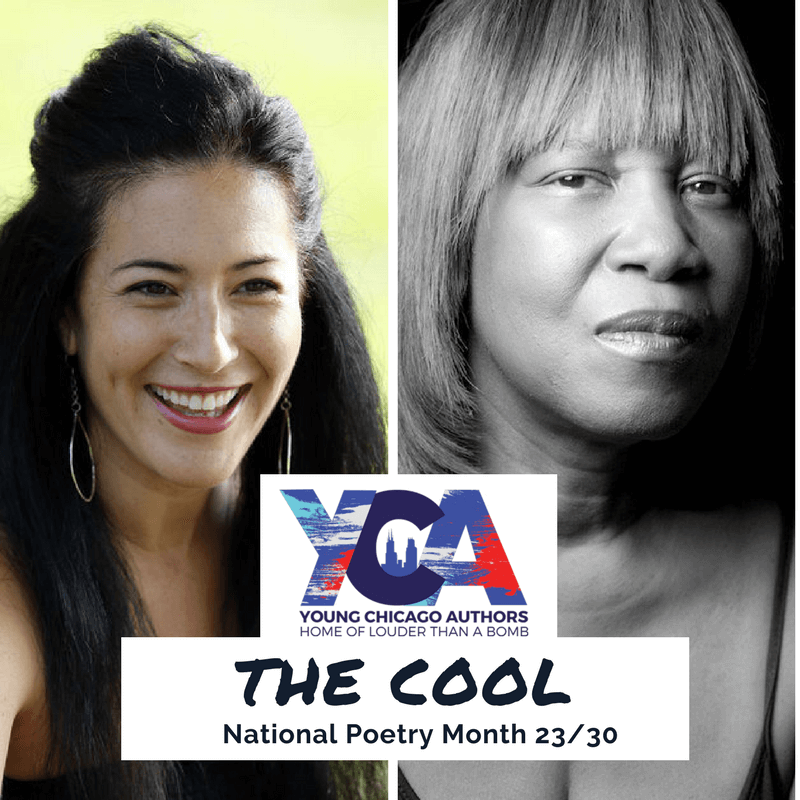 Hello YCA Fam,
April is National Poetry Month, and many poets choose to write one poem each day during April to celebrate the occasion. This year, we are going to be posting a writing prompt every day during April to help you with this writing challenge. Many of these prompts were developed by the YCA Artistic team for our weekly writing workshop, Check The Method. If you write poems to these prompts, share them on social media and tag us (@youngchiauthors on Twitter & @youngchicagoauthors on Instagram).
Here is prompt number 23, which uses poems by Ada Limón & Patricia Smith:

List:
People in your life you think are cool.
Groups of people in your life you think are cool.
Where did you get your idea of "cool" from?

Read:
How to Triumph Like a Girl by Ada Limón
I like the lady horses best,
how they make it all look easy,
like running 40 miles per hour
is as fun as taking a nap, or grass.
I like their lady horse swagger,
after winning. Ears up, girls, ears up!
But mainly, let's be honest, I like
that they're ladies. As if this big
dangerous animal is also a part of me,
that somewhere inside the delicate
skin of my body, there pumps
an 8-pound female horse heart,
giant with power, heavy with blood.
Don't you want to believe it?
Don't you want to tug my shirt and see
the huge beating genius machine
that thinks, no, it knows,
it's going to come in first.
We dance demurely in our seats by Patricia Smith
Photo by Michael Abramson

Prompt:
Write a tribute poem to someone from your list who you think is cool.
~or~
Write a poem telling the history of how you got your cool.