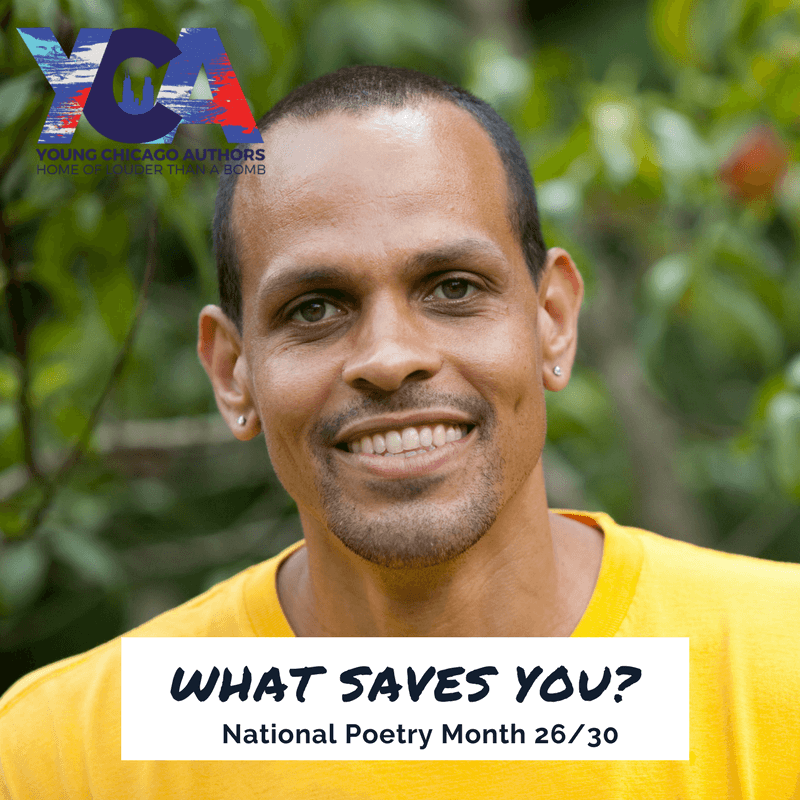 Hello YCA Fam,
April is National Poetry Month, and many poets choose to write one poem each day during April to celebrate the occasion. This year, we are going to be posting a writing prompt every day during April to help you with this writing challenge. Many of these prompts were developed by the YCA Artistic team for our weekly writing workshop, Check The Method. If you write poems to these prompts, share them on social media and tag us (@youngchiauthors on Twitter & @youngchicagoauthors on Instagram).
Here is prompt number 26, which uses a poem by Ross Gay:
List:
Brainstorm a perfect day for yourself
-What foods does your perfect day include
-What activities does your perfect day include
-Which people are involved in your perfect day?
-What music plays on your perfect day?
Imagine a Not Good Day (whatever this means to you)
-What animal shows up to announce the news
-Where are you when the Bad News comes
Read:
Sorrow Is Not My Name by Ross Gay
-after Gwendolyn Brooks
No matter the pull toward brink. No
matter the florid, deep sleep awaits.
There is a time for everything. Look,
just this morning a vulture
nodded his red, grizzled head at me,
and I looked at him, admiring
the sickle of his beak.
Then the wind kicked up, and,
after arranging that good suit of feathers
he up and took off.
Just like that. And to boot,
there are, on this planet alone, something like two
million naturally occurring sweet things,
some with names so generous as to kick
the steel from my knees: agave, persimmon,
stick ball, the purple okra I bought for two bucks
at the market. Think of that. The long night,
the skeleton in the mirror, the man behind me
on the bus taking notes, yeah, yeah.
But look; my niece is running through a field
calling my name. My neighbor sings like an angel
and at the end of my block is a basketball court.
I remember. My color's green. I'm spring.

-for Walter Aikens

Prompt:
Write a poem that imagines a Not So Good Day and call into the poem all of the people, places, and things that save you.