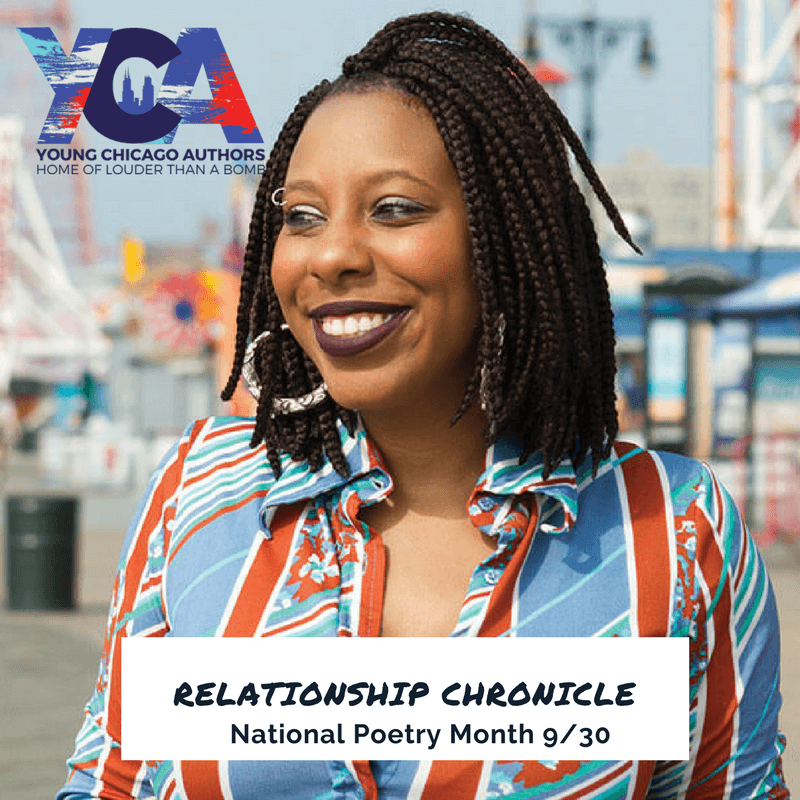 Hello YCA Fam,
April is National Poetry Month, and many poets choose to write one poem each day during April to celebrate the occasion. This year, we are going to be posting a writing prompt every day during April to help you with this writing challenge. Many of these prompts were developed by the YCA Artistic team for our weekly writing workshop, Check The Method. If you write poems to these prompts, share them on social media and tag us (@youngchiauthors on Twitter & @youngchicagoauthors on Instagram).
Here is prompt number 9, which uses a poem by Morgan Parker.
List:
People/things that historically and/or presently give you a hard time.
People/things that have hurt you, your family, your ancestors.
People/things that have broken your heart.
Hard lessons you still have to learn about life.
Things this week that disappointed you.
Matt by Morgan Parker
Prompt:
Create a piece chronicling the relationship between you/your people and one of the people/things from your list. Chronicle the the recurring events in your personal life and/or your people's history.