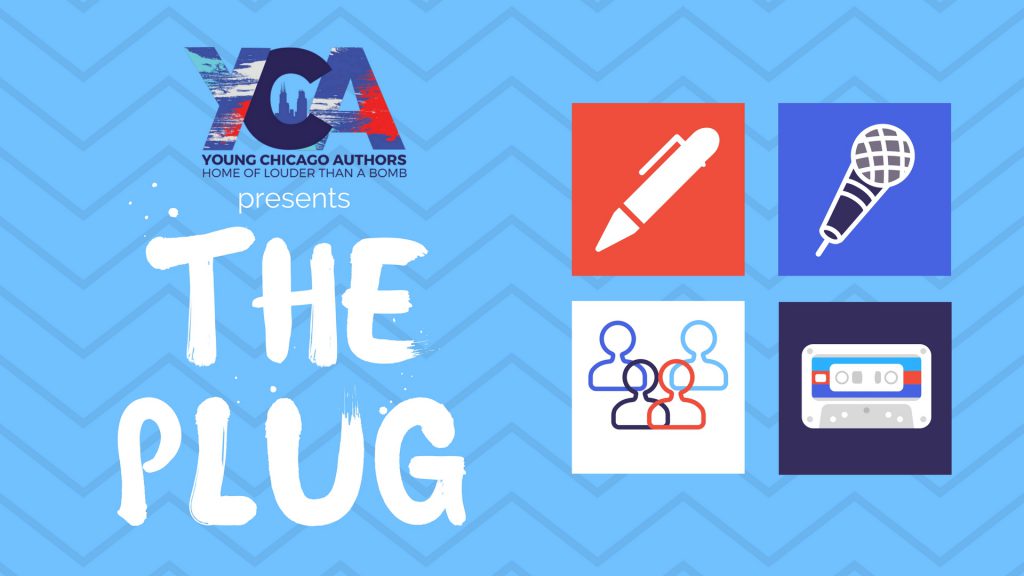 "Iris is a new literary magazine that launched in January 2014. Iris features new fiction for teens (roughly, ages 14-17) with an LGBTQAI slant. Iris is a safe place for young adults – a magazine which features engaging, transporting, challenging stories that offer a breath of fresh air in the young adult literary market."
"Girls Right the World is an international literary journal advocating for young, female-identified writers. We believe in the power of young women, sisterhood, and creativity through writing. The editors of this journal are students at Miss Hall's School in Massachusetts."
"At Native Tongue, we use print media and hip-hop as an influence to make food education exciting and interesting for Chicago's underserved communities. We prioritize food education through a magazine that features gourmet recipes with affordable and available ingredients, cooking techniques, and food stories that makes food education fun and mindful of underserved communities in Chicago."
"Across the United States, young men of color are often presented by the media – and perceived by the public, the police and law enforcement – as threatening, dangerous, and criminal. This puts them in life-threatening situations. YOUTH SPEAKS is calling for young men of color to share their experiences of being profiled and/or brutalized. Ultimately, we want to show the pervasiveness of this epidemic through the thousands of stories young men will tell. In the face of reckless disregard for the lives of young people, I Want To Live calls for an end to dehumanizing men of color. Share your story. Be a part of the solution."
"In celebration of the 10th Annual Summer Writing Camp—held this year in Ventura, California, on August 15, 16, 19, and 20—I am holding the first ever Write On! Youth Fiction and Poetry Prizes for young writers ages 18 and under. You can win prize money, books, a free coaching call with me… and you might even become a published writer! Read below for the rules and submission procedures. I can't wait to read your work!"
"The International Torrance Legacy Creativity Awards offer students from all over the world a distinct opportunity to submit in four major areas: Creative Writing, Visual Arts, Music Composition, and Invention. The Awards began in 2008 with creative writing (poems and short stories). Other categories soon followed, with original work from all parts of the United States as well as other countries submitted by enthusiastic participants age 8-18."
"Flash fiction packs the best parts of storytelling into brimming, pint-sized packages. But stories scaled back to a handful of words also give the reader what Lydia Davis—a master of the genre—calls a 'less usual offering.' For her, flash fiction is more than a typical narrative. Shirking convention, flash fiction can look like almost anything, Davis says—from meditation to logic games to extended wordplay to diatribe. What's more, a story so short requires you, the writer, to delve into the truest essence without wasting words. 'There was more room to think,' wrote novelist David Gaffney on becoming a flash fiction convert, "more space for the original idea to resonate, fewer unnecessary words to wade through.'
This month, dear writers, gather your briefest bits of story, combine them with your poetic impulse, and give us 'a work of art carved on a grain of rice,' as Tara L. Masih says. Celebrate the art of concision, and write a story in 99 words or less."
"The Critical Junior Poet's Award was established to foster an interest in poetry in students between the ages of 13 and 18, and provides a basis for recognition and encouragement of outstanding student interest and achievement in the art of poetry."
"Wordplay is the longest-running youth open mic in Chicago. Every Tuesday night, poets aged 12-25 come through Young Chicago Authors to participate in a writing workshop, perform their original work, and listen to music and poetry by artists of all genre and skill level."
Event Date: Every Tuesday starting at 6:00pm
Entry Fee: None
Location: 1180 N Milwaukee Ave, #2 / Chicago, IL 60642
"Pete Wolf! Billy Tuggle! Every Wednesday night at 9!
FREE PARKING AT CHURCH LOT, Morse and Ashland, till 3am
Morse stop on the Red-line, North Exit (Lunt Ave.) Very inviting and supportive mix of folks of all ages, skill sets, and walks of life coming together to share out arts, moods, comedies and stories. Come and Join our family!"
"Body Passages is an evening of new collaborative works devised by local poets and dancers. Body Passages is a new performance series curated by Chicago Danztheatre Ensemble (CDE) and Poetry Center of Chicago (PCC) that encourages the crossing of artists and audiences. CDE and PCC have paired professional dancers and poets to create their own artist-led projects fusing language and movement. Paired artists participate in on-going conversations and exchanges with other pairs. Artists explore fluidity, form, and rhythm as they relate to a variety of topics. The first of two performances taking place at Chicago Danztheatre Ensemble's Auditorium is a translation of these conversational exchanges."
"Our Creative Writers group will once again share some of their original works. They will share with us some of their process of writing new pieces based on a theme, and then we'll all get to try our hand at writing a short piece, too. Please join us for Coffee Hour after the talk. All are welcome to our EHS Sunday programs, which are free and open to the public."
"(PRO)ject US is an initiative for young adults between the ages of 13 – 23 designed to build fashion design, music production, and new media journalism skills. Adding value to the skills learned by curating artifacts created & knowledge gained in a comprehensive portfolio. Making that portfolio actionable with industry-centered special opportunities."
"In a unique collaboration bridging the tech and artistic worlds, Youth Speaks has partnered with VSC, a strategic communications firm headquartered in San Francisco, to create our first ever Storytelling Fellowship. This full-time, salaried Fellowship will last for one year and is open only to artists within the BNV Network. We are looking for freestylers, critical thinkers, and design mavens who are especially interested in building innovative communication strategies for tech companies."
"In the last four years, Ingenuity has distributed over $7 million in funds directly to Chicago Public Schools in support of access to quality arts education for every student in every grade. This total includes competitive grants of up to $10-$15K for schools earning categories 1, 2, 3 or 4 on the Creative Schools Certification in 2016-17."
Deadline: Friday, October 6th, 2017.
"The Crystal Fund provides grants up to $4,000 per student to support extended cultural or educational experiences "away from home". Grants are limited to youth from the Chicago area aged 13 to 19 years from financially impoverished family situations, and with good academic standing."