The Writing Teachers Collective is a space to bridge the gap between classroom teachers, mentors, and teaching artists.
Description
By sharing best practices, curriculum ideas, and common struggles we can build a better literary community across the borders of Chicago. Every session addresses themes through creative writing and professional development.
The collective is a community organizing tool. We've had poets who taught and wanted to teach, teachers who wrote and wanted to use writing in their classroom, administrators who wanted to integrate creative writing into new and burdensome state standards, community arts organizations engaging youth, and some senior students who showed interest in teaching creative writing/spoken word/Hip-Hop poetry to other students.
History
The first Writing Teachers Collective in 1999 focused on fostering the continued growth of teachers who write and teach poetry. From this space, about 30 people met and shared best practices including workshops and brainstorming which later sparked the idea for Louder Than A Bomb.
Workshops are led by different facilitators; check our calendar for further info
FREE – REGISTRATION AND MEETING LINK
---
Join us for bimonthly sessions curated for EDUCATORS to come sharpen your tools on arts education, creative writing curriculum and much more. PD credit will soon be offered. Virtual and In–person options at the YCA office available. Register, or for further information contact cydney@youngchicagoauthors.org.
Saturday June 4, 2022, 11:30a–1:30p CST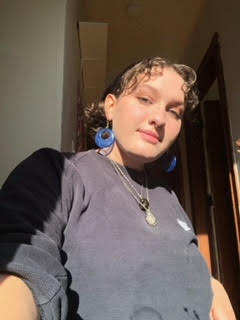 Ella Deitz is a writer, performer, and organizer from Madison, Wisconsin. She is a First Wave Scholar at the University of Wisconsin – Madison pursuing a bachelor's degree in Creative Writing and Gender and Women's Studies. Her work has been published in Illumination Magazine, and she has performed all over the city of Madison, including Lathrop Hall, The Barrymore Theater, and The Overture Center.