The Writing Teachers Collective is a space for classroom teachers, mentors and teaching artists to build community outside of their schools or organizations and grow in their individual practices as writers and educators.
History
The first Writing Teachers Collective in 1999 focused on fostering the continued growth of teachers who write and teach poetry. From this space, about 30 people met and shared best practices including workshops and brainstorming which later sparked the idea for the city-wide poetry festival.
Description
By coming together to share, vent and celebrate, as well as invest in our own writing & teaching practices, we can continue to build a better world for the young people of Chicago. Each session invites a guest artist, writer or educator to address new & relevant themes through creative writing and professional development exercises.
The Writing Teachers Collective (WTC) is a community organizing tool and an emergent strategy, growing at the speed of trust. WTC welcomes all educators and allies to Chicago's youth and strives to be responsive to the needs & desires of the community that we build with one another.
As attendees & facilitators, we've had:
poets & writers who taught or want to teach
teachers who write or want to write
administrators who want to integrate creative writing into new and burdensome state standards
community arts organizers engaging youth
Workshops are hosted by YCA Teaching Artist and Education Associate, Robin Reid Drake and are led by different facilitators; check our calendar for further info.
---
Join us for bimonthly sessions curated for EDUCATORS to come sharpen your tools on arts education, creative writing curriculum and much more. PD credit is now available. Join us, or for further information contact robinreid@youngchicagoauthors.org.
Previous Facilitators:
Timothy David Rey (he/him) is a current two-time recipient of the Changing Worlds/ Artswork Fund 'Survive and Thrive Grant', and a 2022 Lambda Literary Fellow for Emerging LGBT+ voices. His work has been published and performed at the Poetry Foundation, Black Horse Review, Obsidian (forthcoming), Sixty Inches from Center, Steppenwolf Theater, and elsewhere. His book of poetry and performance, Little Victories, was published in 2012 by the LGBT imprint, New Town Writes Press.
He is a teaching artist in Chicago and the surrounding areas.
---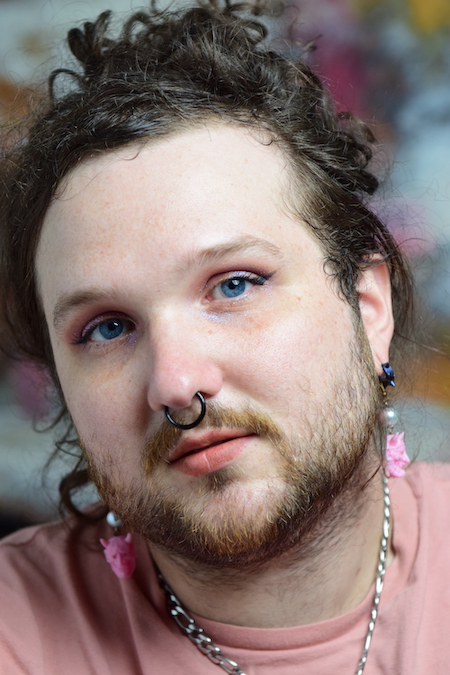 THE END (of the school year) IS NEAR!
When rest is near but you've got one last leg of the race, how do you carry on? Join Young Chicago Authors' Teaching Artist & Education Associate Robin Reid Drake and a community of writing educators for a conversation on what it means to reach the finish line, to celebrate, to rest, and to prepare ourselves for next year's marathon. Participants will come together over poetry, spend time writing and explore how our writing practices can support the deep work and even deeper rest that it takes to be a successful teacher.
---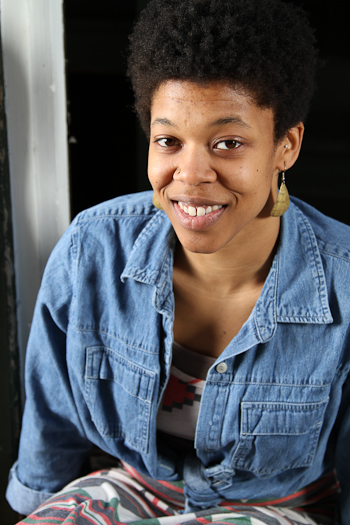 Maya Emma Nnena Ruth Odim (she/they) is a writer and dancer who purposefully mounts performance works in spaces which challenge occidental approaches to performance praxis. Maya is of African American, Igbo and Afro-Cuban lineage, living and working in Chicago, and traveling often. Maya holds a BA in American Studies (Wesleyan University, Middletown, CT) and is an MFA Writing candidate at The School of the Art Institute of Chicago (SAIC) where Maya is specifically studying Igbo Women's decolonization movements, focusing on the year of 1929. Maya's self published chapbooks are titled: Places Where We Can Imagine, and Planets, Gourds and Traveling Staffs.
---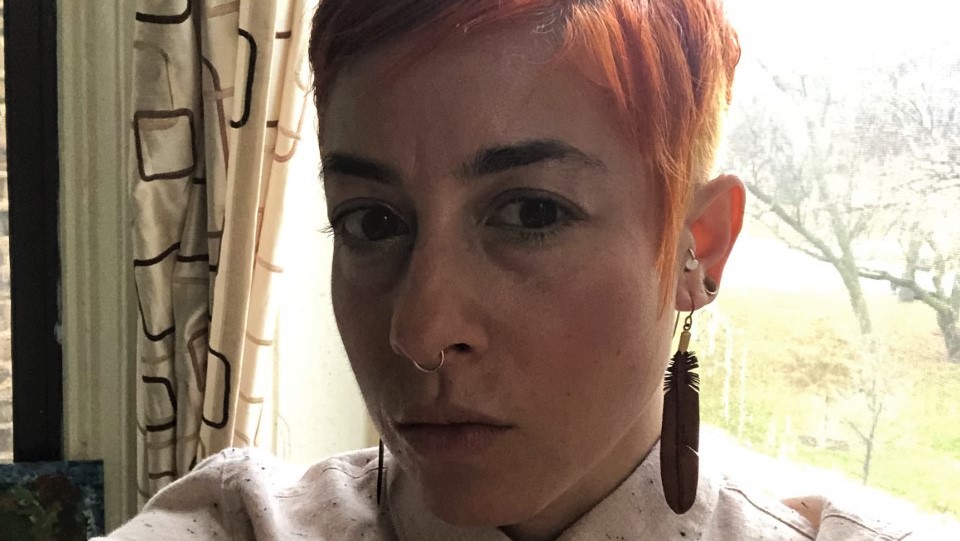 Laura Goldstein's (they/them) first collection of poetry, loaded arc, was released by Trembling Pillow Press in 2013 and her second collection, awesome camera was published by Make Now Press in 2014. They have also published several chapbooks with vibrant small presses across the country. They are a Senior Lecturer in Core Literature and Writing at Loyola University Chicago.
---
Chima "Naira" Ikoro (she/they) is an interdisciplinary writer and first-generation Nigerian from the South Side of Chicago. Naira is currently a teaching artist at Young Chicago Authors, where she spent many of her formative years as a student. Through programs such as Check The Method, Wordplay, and YCA's internship formerly known as Bomb Squad, the city's artist community has always been her home. She created the Community Organizing beat at South Side Weekly, and is currently The Weekly's Community Builder, where she started The Exchange, The Weekly's poetry corner. She received her bachelor's in Film with a minor in Environmental Studies from Columbia College Chicago. Alongside her friends, Naira co-founded a mutual aid abolitionist collective called Blck Rising, and she continues to root all her work in caring for and connecting to the communities she belongs to.
---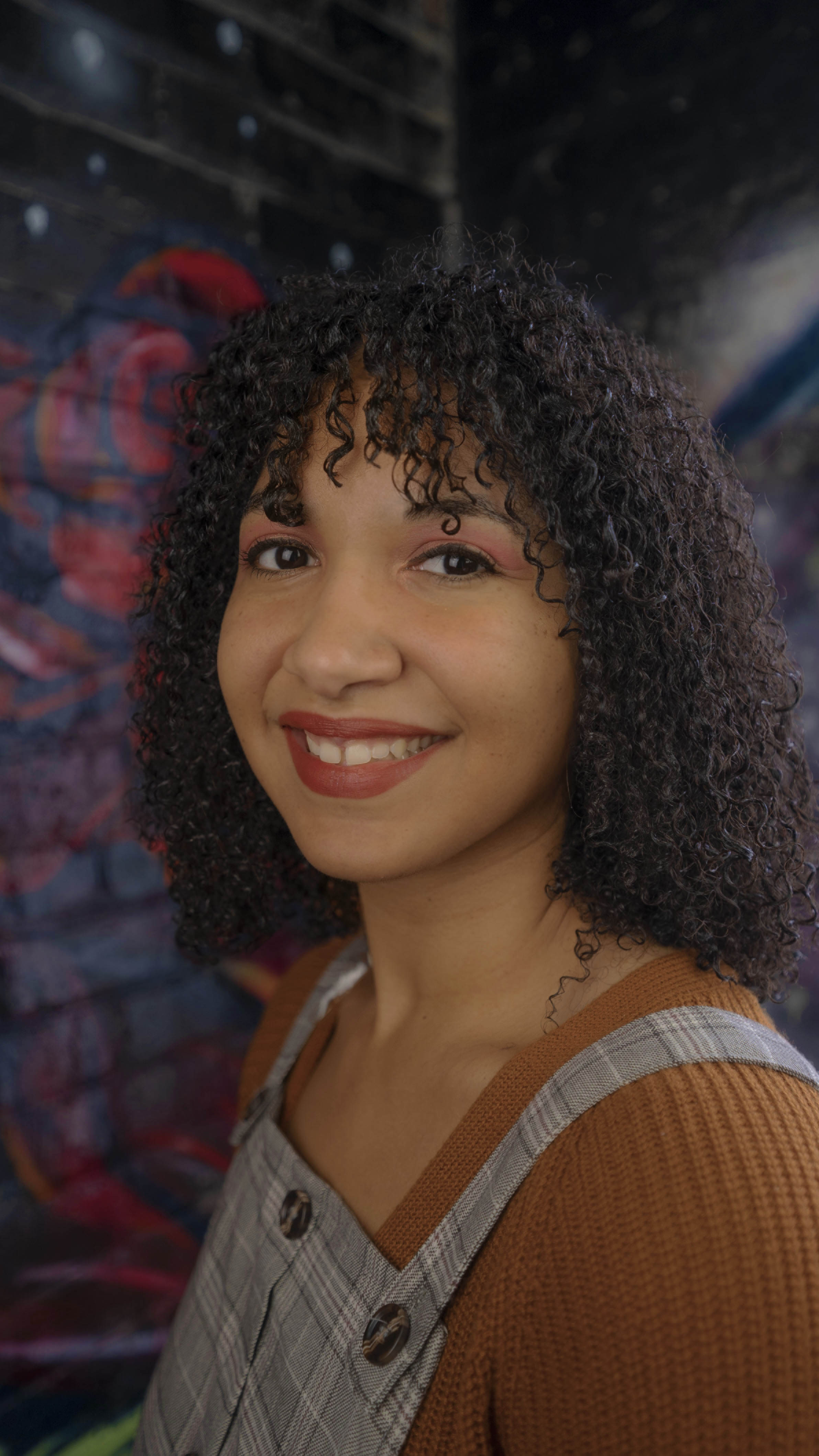 Christie Valentin-Bati (she/her) is a suburban kid from Florida now mostly grown up with an MFA in Poetry from Columbia College. She is an interdisciplinary poet and photographer writing in the lineage of Black women writers declaring radical truth/love through unflinching self-expression like Audre Lorde, bell hooks, and Lucille Clifton. Her creative work and pedagogy emphasizes the quotidian as the bulk of life resides in the ordinary. Beyond the mundane, her work explores ecology and gender, and hybridity and genre-defying forms which includes combining text with visual art, collage, and photography. Her work has received honorable mention in the 2022 and 2021 Academy of American Poet's Poetry Contest, has been commissioned by the ACLU of Illinois, and exhibited in Porous Gallery and Davis Street Drawing Room. She is published in Allium Journal, Bending Genres, and Menacing Hedge among others.
---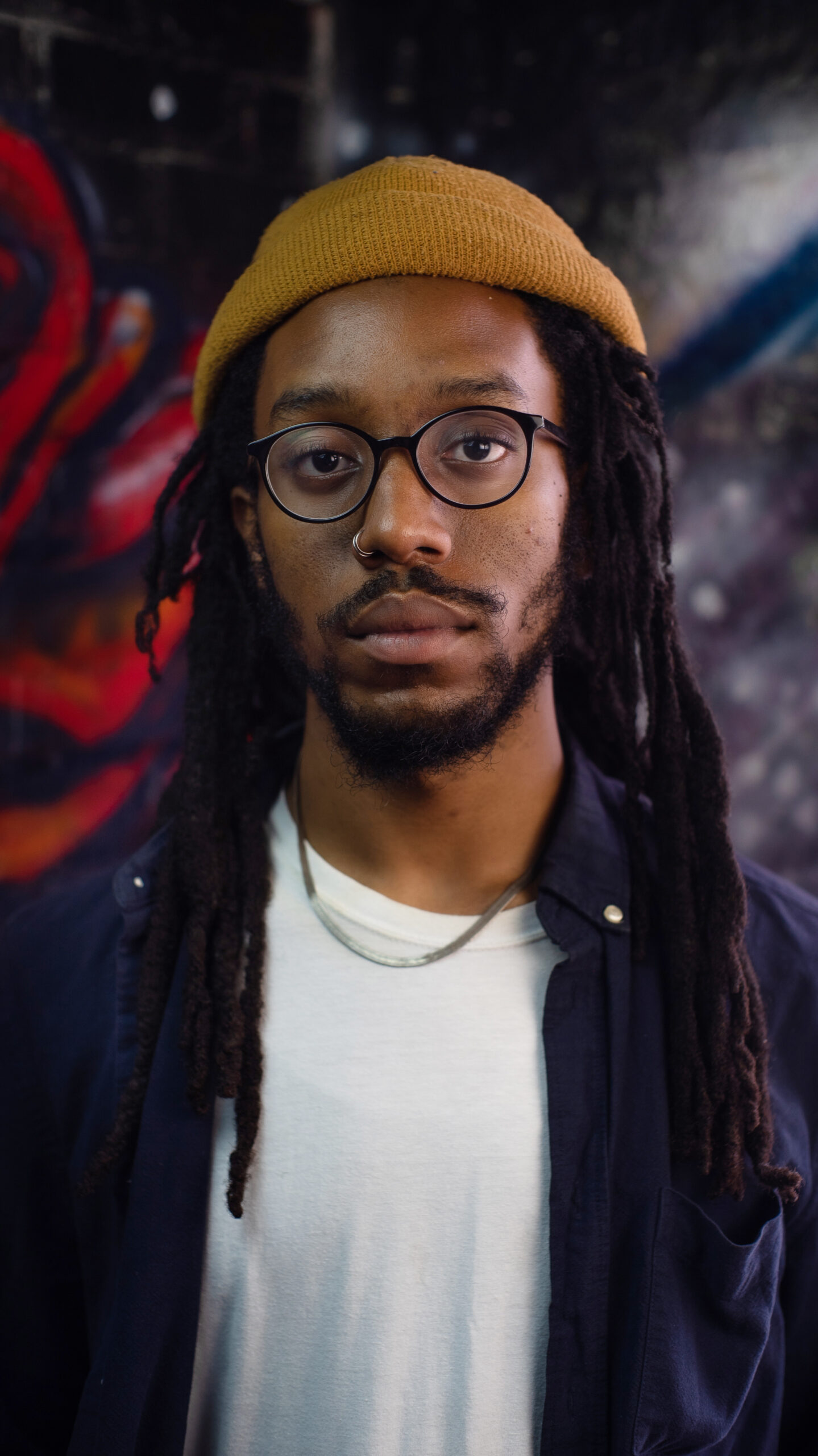 C. Lofty Bolling
(they/them)
As a black, queer southerner and mixed media artist and writer, I explore notions of identity formations, (history) and the quantum imagination (futurisms), in short, I explore ontology; the way we become who we are. Finding inspiration in aspects of time and place, literary and social references as well as centering social and literary analytical frameworks. These frameworks include: afro postmodern poetics, afro surrealist aesthetics and afro pessimistic analysis. Through integrating unfiltered narratives, testimonies and stories of social conditions, with poetics, aesthetics and analysis, I hope to teach others to be aware of their own developed frameworks and explore what those expressions exhibit.
Analysis and its influence on my written practice looks like the incorporation of its poly-syncratic approach to creative and theoretical endeavors. In my work, this looks like showing no hierarchical importance to inspiration and creative ingredients but rather an endless intertwining of events and elements of such events that culminate into analytical frameworks that develop, most often subconsciously.
---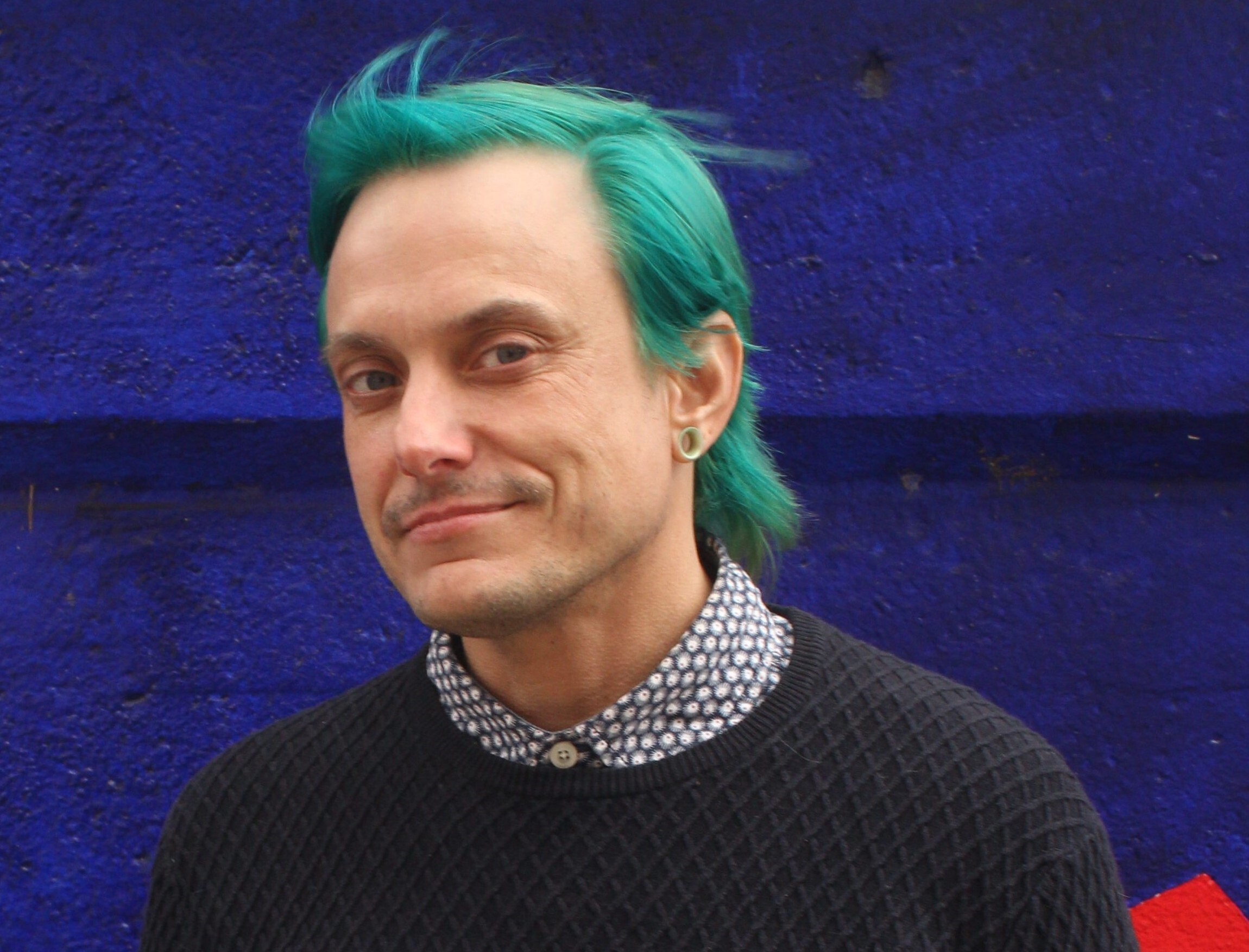 blake nemec is a writer, teacher, sound recordist, and health care worker, who lives in Chicago. He is the author of Sharing Plastic, and work supporting abolition, decriminalization of unprotected bodies and musicalities of conversation. Hir work has appeared nationally and internationally in situations such as &NOW, Janus Head, Entitle; Undisciplined Environments, JUPITER 88, SpokenWeb, Captive Genders; Trans Embodiment and the Prison Industrial Complex, or the National Queer Arts Festival. He is a Lambda and SFAI fellow, has long worked as a sound recordist on independent films such as FREE CeCe and is available to facilitate somatics-based writing workshops.
Emerging from a decade-long history of community health clinic and grassroots harm reduction work in the San Francisco Bay Area, blake continues to organize within mutual aid groups and facilitate writing workshops in the Midwest. In the last two years, he has been giving writing workshops which use body based observations to extend techniques within traditional poetry or fiction writing. The trainings support writers' current creative projects while also being generative. In parallel, the somatic practices in the series can resource artists on a neurological level. blakenemec.net