YCA is a non-profit organization that prioritizes amplifying the voices and stories of young people. We host free virtual and (soon in-person) workshops allowing them to develop their creative writing, artistic expression, public speaking, social and emotional learning, and community engagement skills. We also provide a performance space and a multitude of performance opportunities for young creatives to be celebrated and showcased for their many talents. We believe that once young people are able to understand, articulate, and express themselves, it becomes easier for them to connect to and enrich their communities. Stay involved with YCA by sending partnership requests, coming to R&R festival events, joining us for Wordplay every Tuesday, registering for our weekly workshops, volunteering, donating, or simply shooting us a follow, email, or direct message!
Keep Creating Art, and We'll Keep Creating Space.
-background music by Cortez Stewart–
---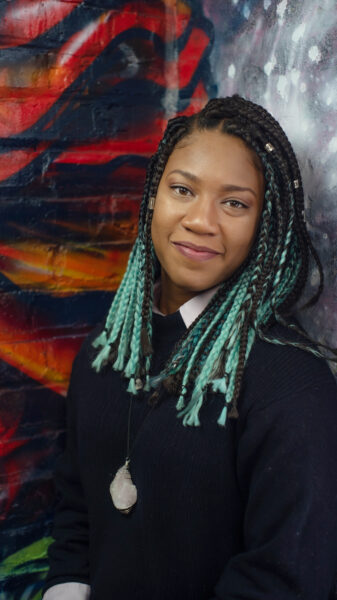 Kayla McGhee is YCA's Youth Outreach Coordinator. She is committed to bringing young people from every corner of Chicago together. Email her or fill out our contact form to stay in touch about ways to get involved.