In addition to curating a full slate of year-round educational arts programming and the annual Rooted & Radical youth poetry festival (formerly Louder Than A Bomb), Young Chicago Authors collaborates with multiple arts institutions and community organizations in Chicago and across the country on special one-off performance events featuring YCA staff and associate artists, including the recent projects listed below.
Special Projects
Annual Festival
Rooted & Radical is an update of YCA's previous youth poetry festival Louder Than A Bomb. This newly imagined festival rethinks scoring and judging to empower participants and get back to the heart of creating a community for young people to share their stories in a non-competitive environment. All participants will be eligible for scholarships and special prizes.
View Event Calendar
---
Chicago Youth Poet Laureate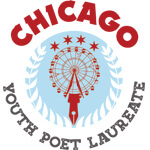 The National Youth Poet Laureate program is an initiative of Urban Word, an award-winning youth literary arts and youth development organization. The Chicago Youth Poet Laureate Program has been administered by Young Chicago Authors since 2016. The Chicago Youth Poet Laureate is a young person selected from YCA's ecosystem of programs to serve as an artistic ambassador for the year. The Chicago Youth Poet Laureate receives professional development as a teaching artist and mentorship to develop a chapbook, published in partnership with Haymarket Books.
2016-2017 – E'mon Lauren
2017-2018 – Patricia Frazier
2018-2019 – Kara Jackson
View Event Calendar
---
Book YCA
Young Chicago Authors specializes in collaborating with organizations to bring young artists to new audiences in fresh and unique ways. If you're interested in commissioning YCA poets or bringing our artists to your organization, please contact booking@youngchicagoauthors.org.
Book YCA