In addition to curating a full slate of year-round educational arts programming and the annual Rooted & Radical youth poetry festival, Young Chicago Authors collaborates with multiple arts institutions and community organizations in Chicago and across the country on special one-off performance events featuring YCA staff and associate artists, including the current and recent projects listed below.
Open Workshops
Check the Method (Poetry)

Check The Method offers rigorous instruction in poetry and hip-hop spoken word to the most dedicated young writers in the city.
View Event Calendar
---
Queeriosity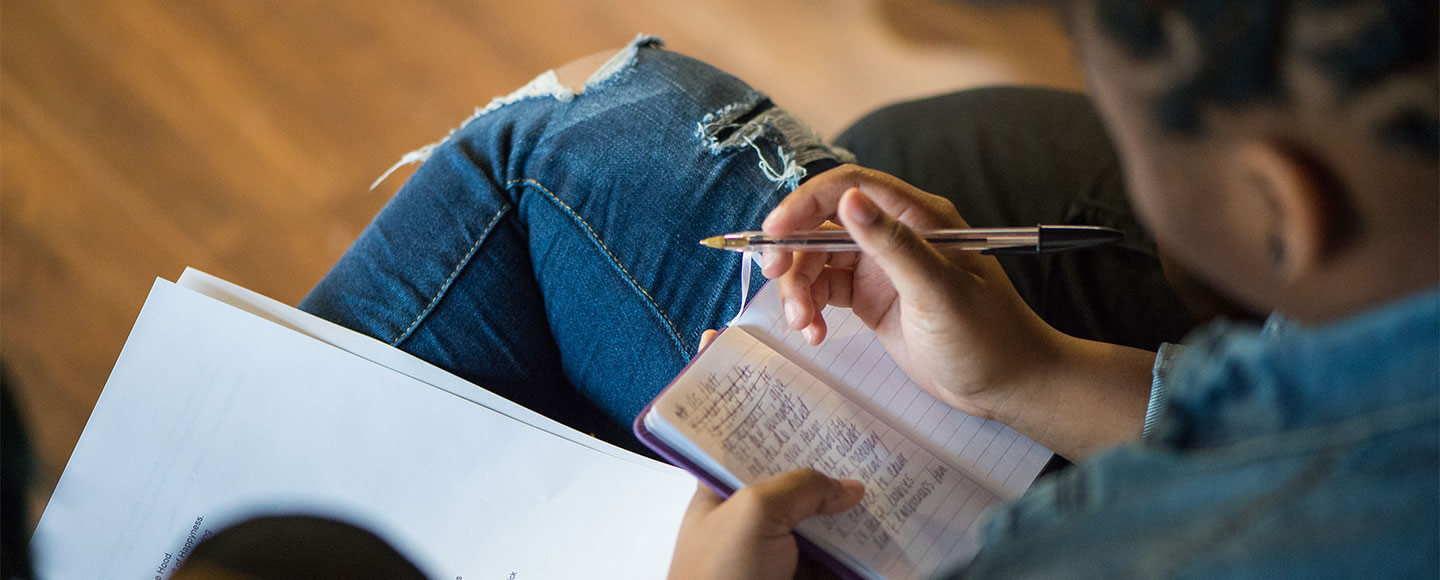 Queeriosity is a free monthly poetry salon for LBGTQ and questioning youth aged 12-25 to explore the world through a queer lens.
View Event Calendar
---
Book YCA
Young Chicago Authors specializes in collaborating with organizations to bring young artists to new audiences in fresh and unique ways. If you're interested in commissioning YCA poets or bringing our artists to your organization, please contact booking@youngchicagoauthors.org.
Book YCA