Early January 2022
Issue no. 4
YCA SPOTLIGHT
Official Newsletter of Young Chicago Authors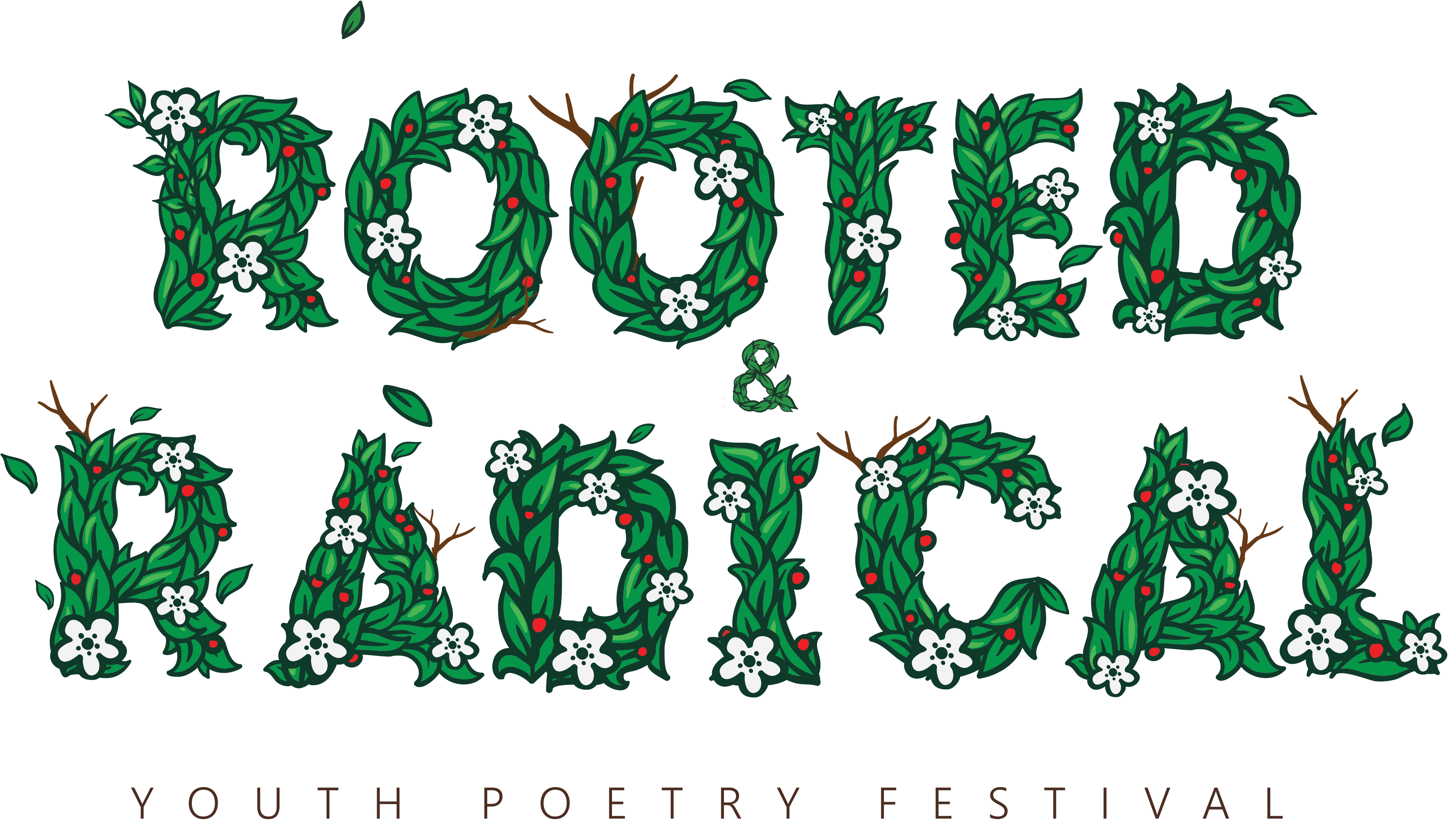 Logo created by Sam Oluwashee
This year's Rooted and Radical festival will encourage you all to write from a place of sincerity, love, and openness. We know you have stories to tell, and we're committed to creating spaces for you to share them. The festival has been reimagined to emphasize and prioritize the community aspect of the poetry, spoken-word, and storytelling.
The festival will be 100% VIRTUAL due to the ongoing pandemic, unpredictable safety protocols, and overall health and wellbeing of our communities. We are currently in talks with our Youth Advisory Council as well as community leaders to plan safe, responsible, and accountable in-person auxiliary events surrounding the festival. We will be releasing registration information, interested coaches meeting details, and save the dates closer to the month of April, when the festival is scheduled to kick-off. Please email ana@youngchicagoauthors.org, submit a contact form, or shoot us a DM with any questions or comments regarding the festival.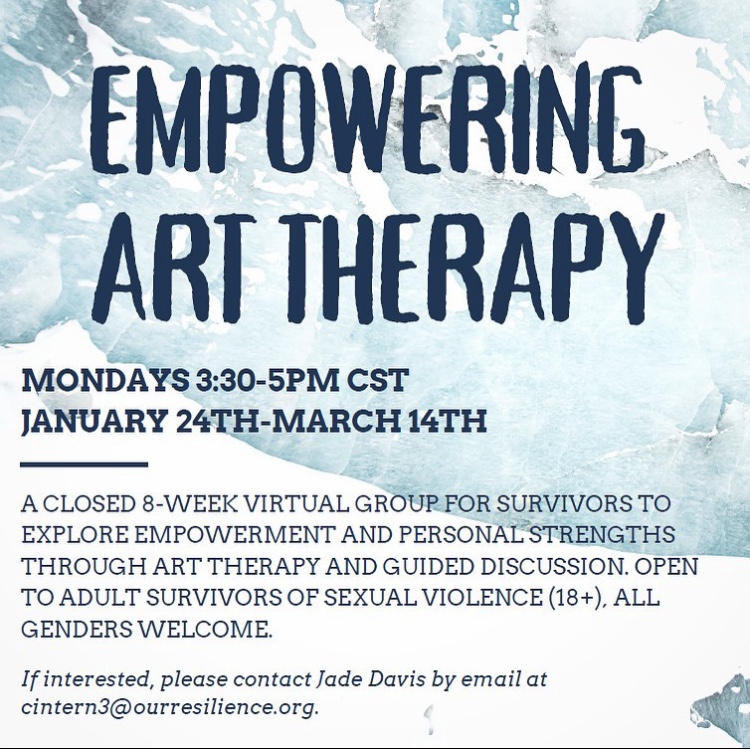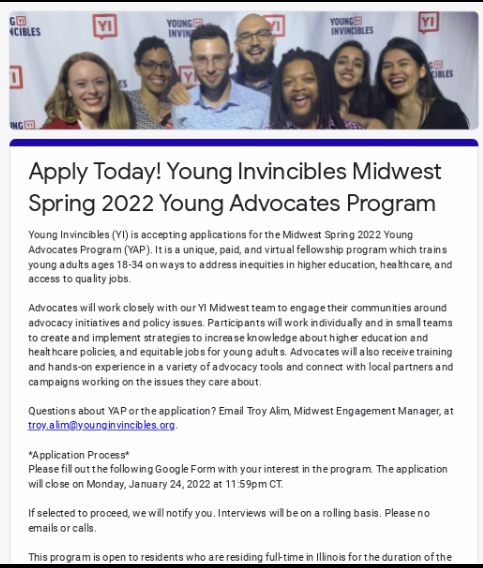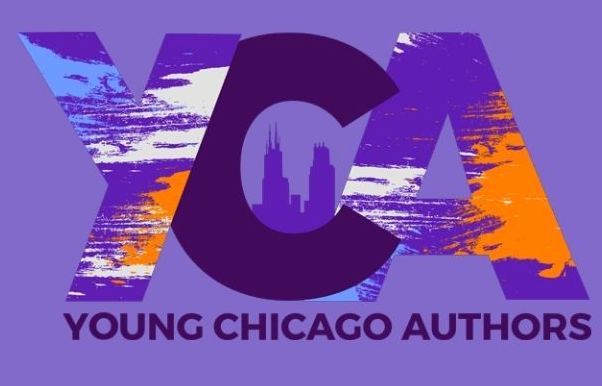 Opportunities & Resources
The application is now available for Young Invincibles' Midwest Spring 2022 Young Advocates Program!
The Young Advocates Program (YAP) is a unique, paid leadership development program that trains young adults ages 18-34 in Illinois on ways to address inequities in affordable higher education, healthcare and access to quality jobs. Advocates will meet virtually via Zoom on Fridays from 11:30am – 3:30pm CT from February 18, 2022 – May 6, 2022, with four hours of work required outside of Fridays. Participants will be paid a rate of $15.00 per hour for training and work over the course of the program.If you know any young adults interested in becoming more civically engaged, please share the application with them: https://forms.gle/gR75zqkqatLH5UeeA. The application deadline is Monday, January 24, 2022 at 11:59 pmCT. For any questions, contact Troy Alim, YI's Midwest Engagement Manager at troy.alim@younginvincibles.org
Empowering art therapy!
Join Resilience's Empowering Art Therapy group beginning January 2022! 🎨 This is a closed 8-week virtual group for survivors to explore empowerment and personal strengths through art therapy and guided discussion. Participants will draw from their own experiences and art materials on hand to identify inner resources and share with others. Open to adult survivors of sexual violence (18+), all genders welcome. Facilitated by Annalise Castro, MAATC and Jade Davis. #SupportSurvivors
Details:
Mondays 3:30pm – 5pm CST
January 24th – March 14th. If interested, please contact Jade Davis by email at
cintern3@ourresilience.org
IN-HOUSE PROGRAMMING
Check The Method
Join us every Saturday from 1-3pm CST for Check The Method with E'mon. Check The Method has been a longstanding YCA workshop tailored to budding poets, aspiring poets, interested poets, and all writers looking to strengthen their skills.
Every Word Counts
Every Word Counts songwriting workshop will be officially kicking off EVERY week on Mondays starting Monday, Jan 10th from 5-7PM.
Under The Mic
Join Matt Muse for a professional development and rap writing workshop every Saturday from 3-5pm CST. If you want to learn the ins and outs of the music industry and strengthen your 16bar, register for the Jan 15th workshop.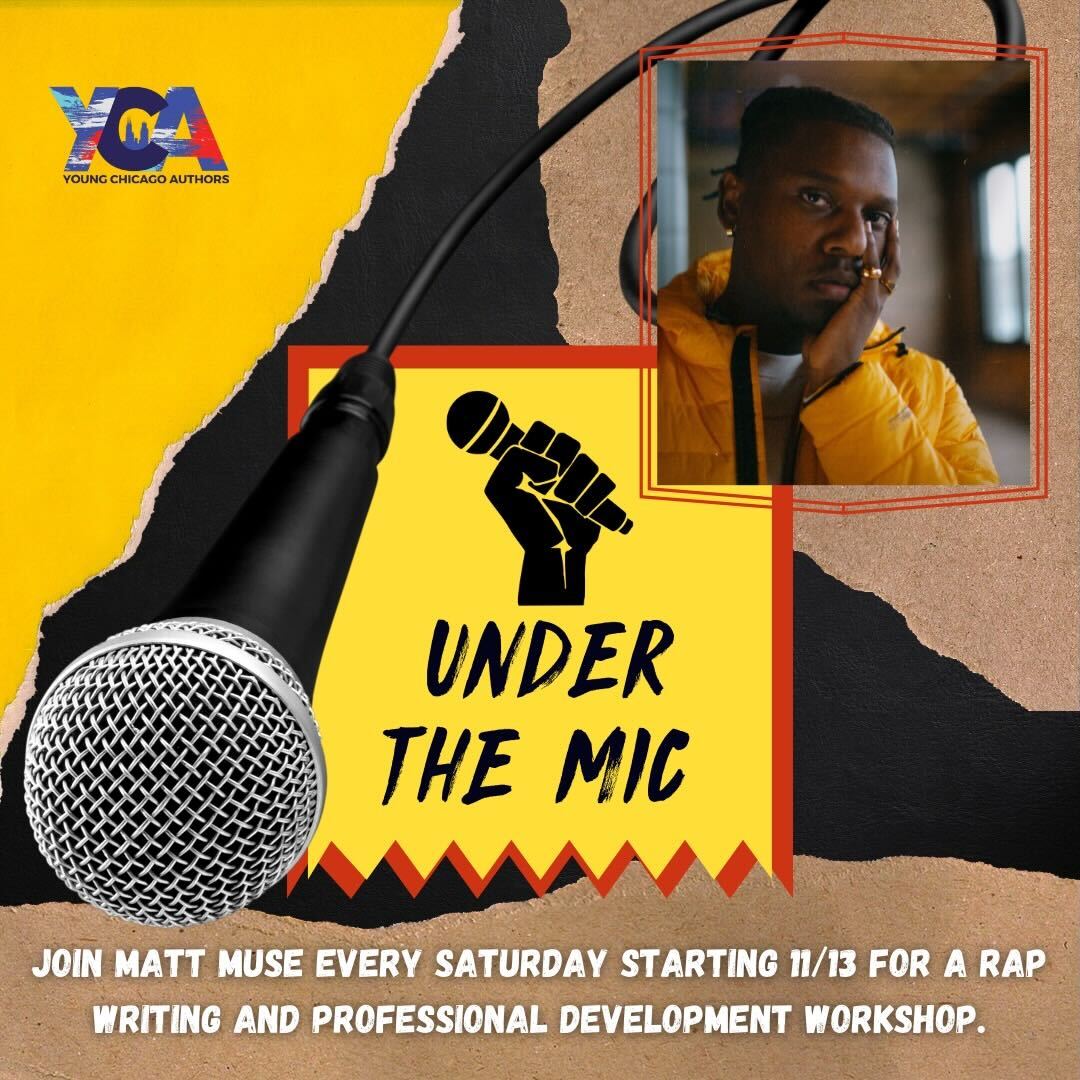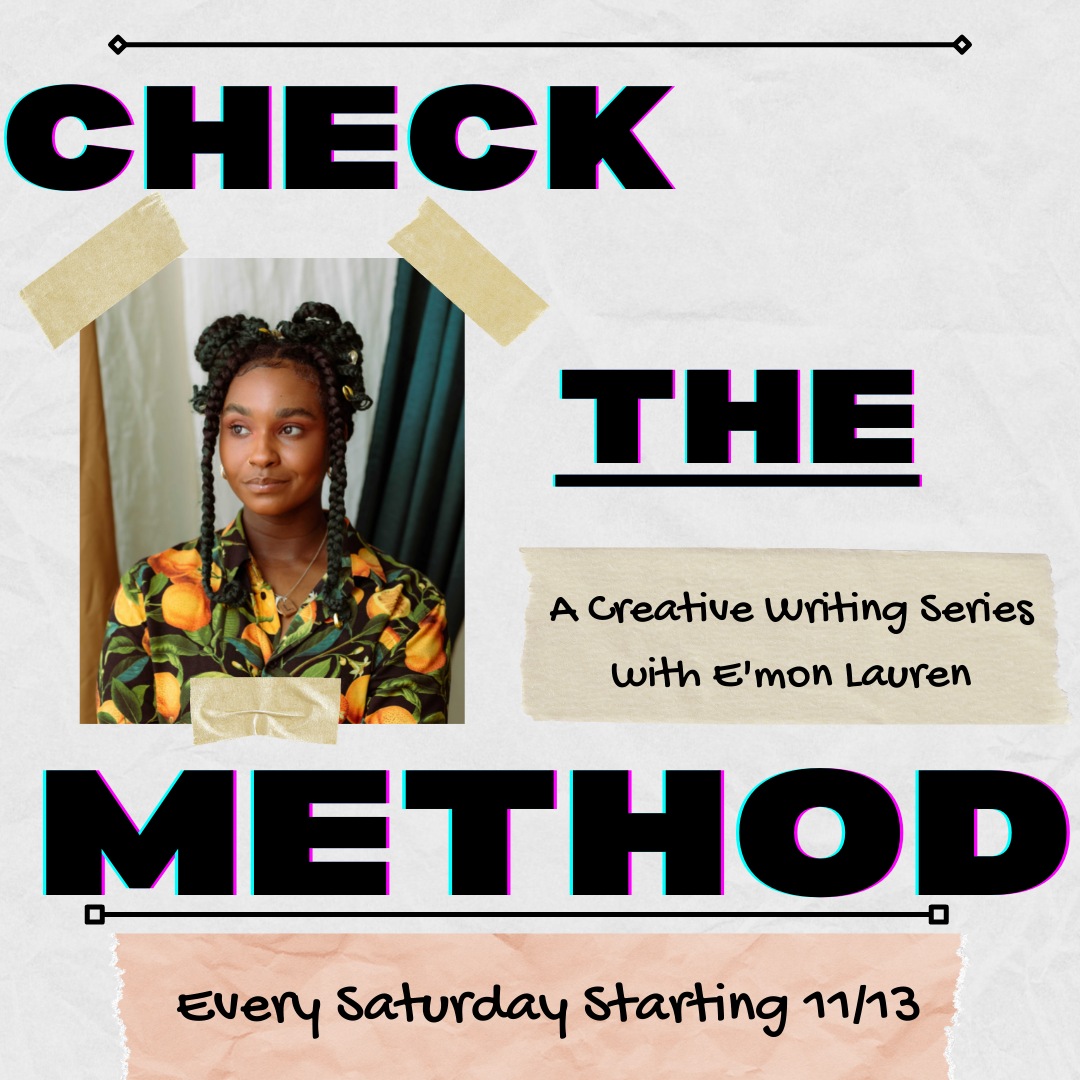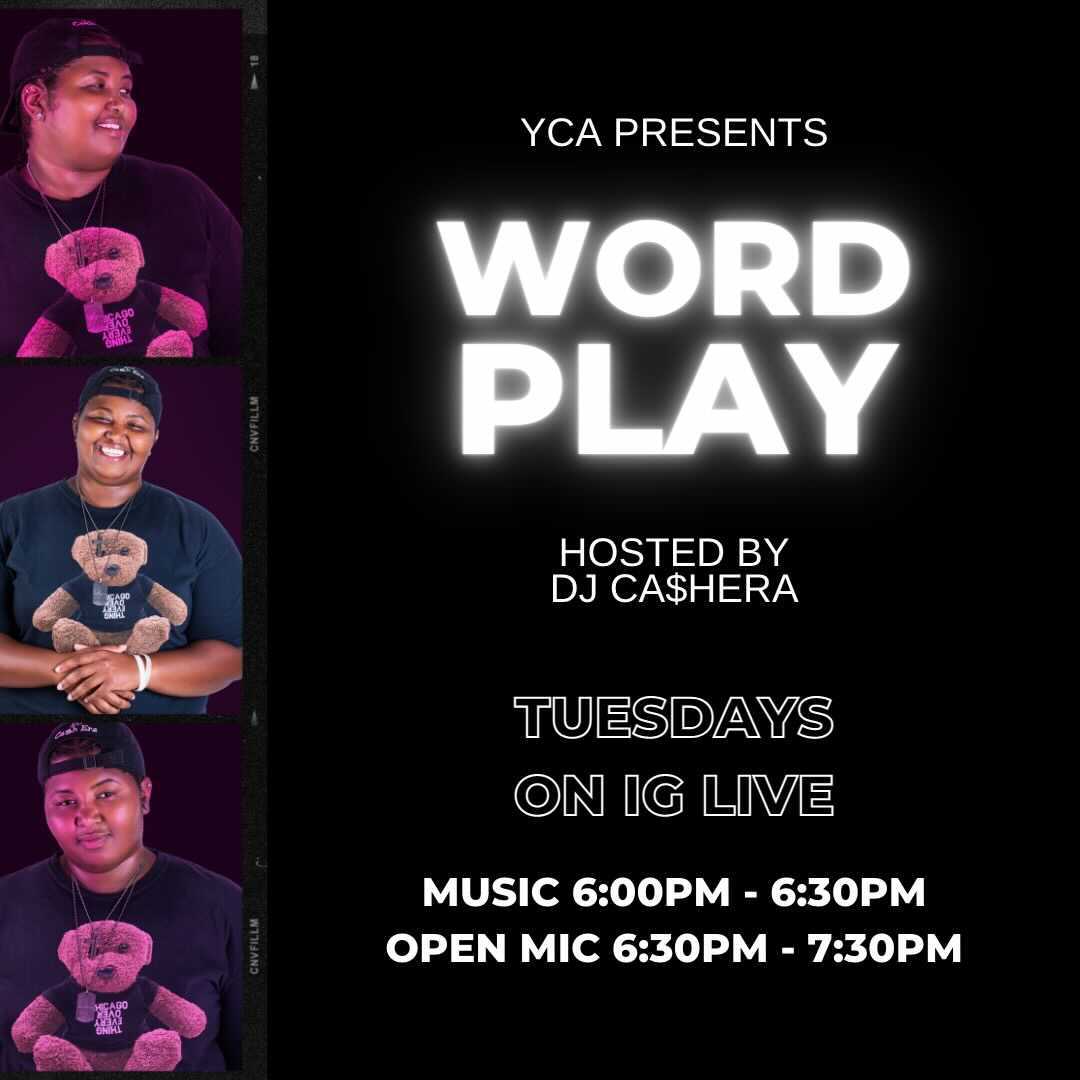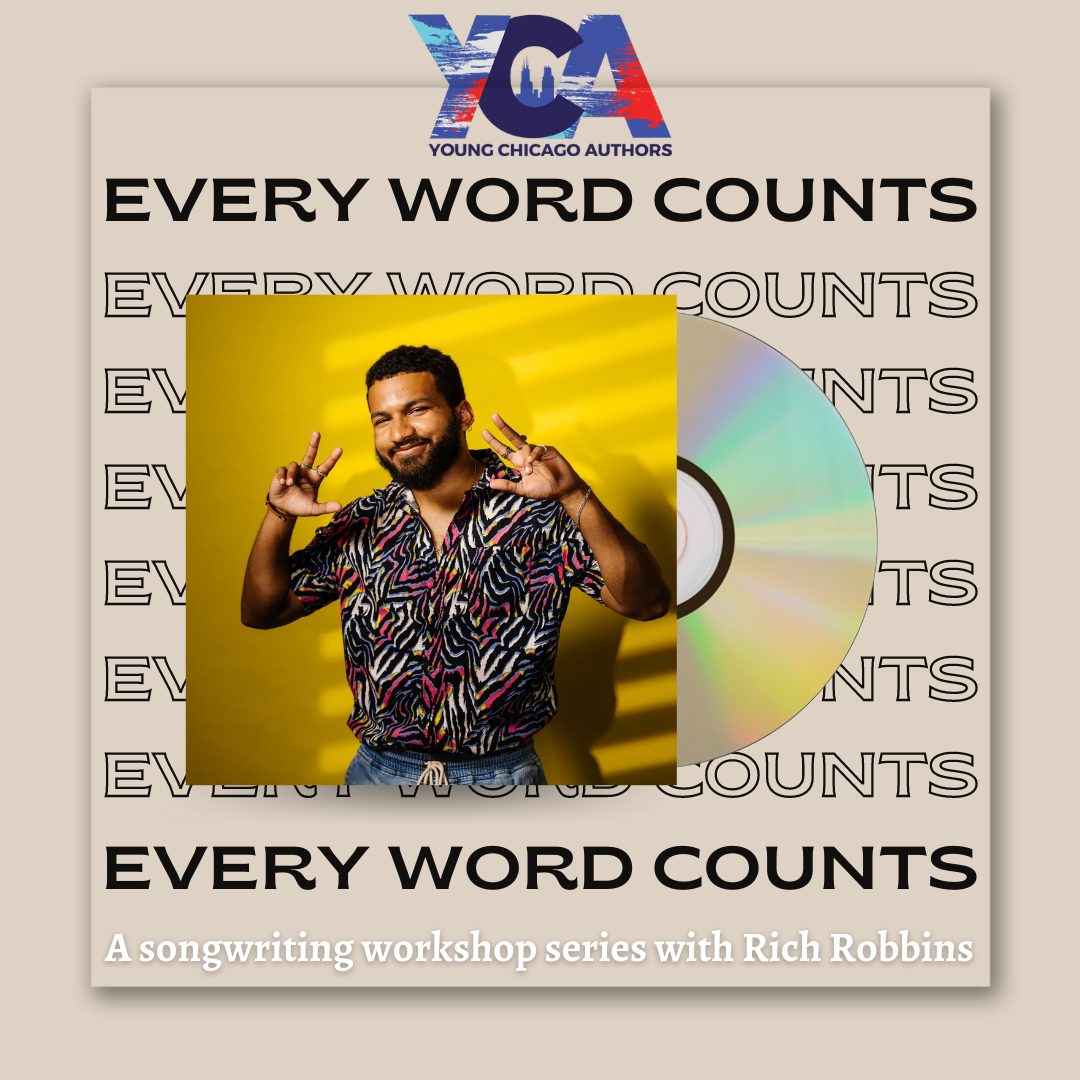 Listen to the Poem!!
We want to amplify the voices of YCA and make sure that you're still listening. We will feature one of YOUR poems in the YCA spotlight monthly.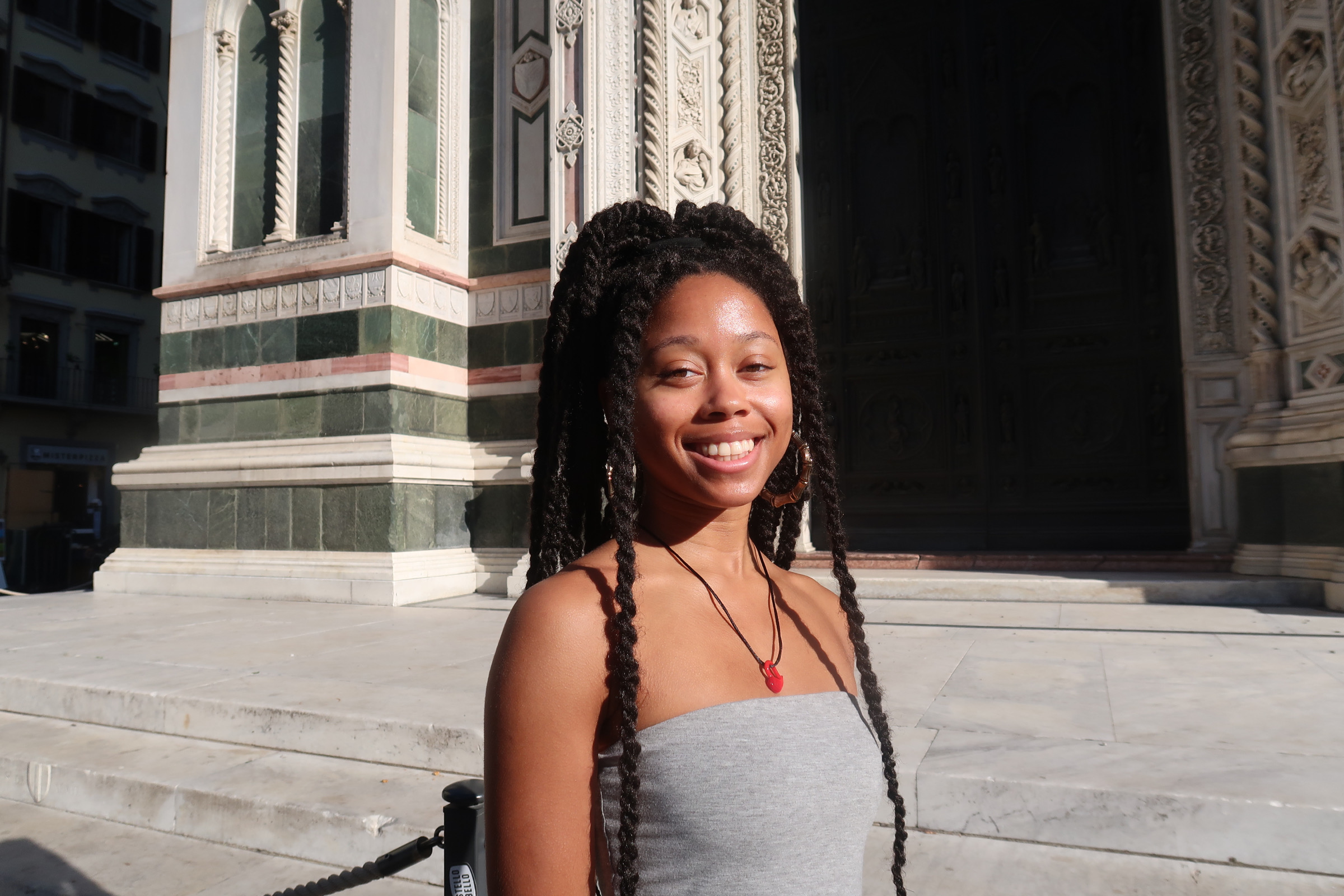 Black Girl Being
written by Kristal Moseley
Instagram: @kristalnotkrystal
Twitter: @KristalJMajor
being a Black girl is always
trying
to find safety in
a world with no net for us
a world that cuts more
holes into the nets
we make for ourselves
figuring out if
the safety nets made by
our fellow
black folks is a disguise for a
trap wanting to disguise as
something else other than
black
other than that we
be needing protection from
the danger in our face and
behind our back
our heavenly net backed by
God herself
for us it's trying
to be a Black girl when all
she wants to do is be
herself