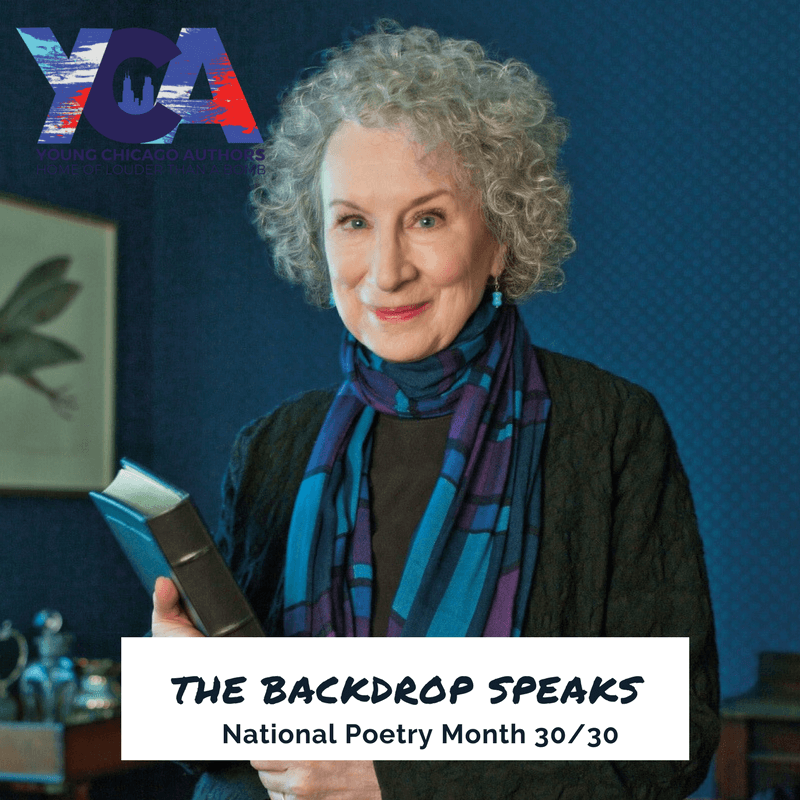 Hello YCA Fam,
April is National Poetry Month, and many poets choose to write one poem each day during April to celebrate the occasion. This year, we are going to be posting a writing prompt every day during April to help you with this writing challenge. Many of these prompts were developed by the YCA Artistic team for our weekly writing workshop, Check The Method. If you write poems to these prompts, share them on social media and tag us (@youngchiauthors on Twitter & @youngchicagoauthors on Instagram).
Here is prompt number 30, which uses a poem by Margaret Atwood:
List:
Particular characters or prototypes you think about a lot ie cowboys or basketball players or steel workers
-Choose one
Verbs that person does
What that person desires
What that person fears
Tools that person uses
Environments that person works in or can be found in
Read: Backdrop addresses cowboy by Margaret Atwood
Starspangled cowboy
sauntering out of the almost-
silly West, on your face
a porcelain grin,
tugging a papier-mâché cactus
on wheels behind you with a string,
you are innocent as a bathtub
full of bullets.
Your righteous eyes, your laconic
trigger-fingers
people the streets with villains:
as you move, the air in front of you
blossoms with targets
and you leave behind you a heroic
trail of desolation:
beer bottles
slaughtered by the side
of the road, bird-
skulls bleaching in the sunset.
I ought to be watching
from behind a cliff or a cardboard storefront
when the shooting starts, hands clasped
in admiration,
but I am elsewhere.
Then what about me
what about the I
confronting you on that border,
you are always trying to cross?
I am the horizon
you ride towards, the thing you can never lasso
I am also what surrounds you:
my brain
scattered with your
tincans, bones, empty shells,
the litter of your invasions.
I am the space you desecrate
as you pass through.
Prompt:
Write a poem from that investigates the relationship between person and place from the perspective of something other than the person.