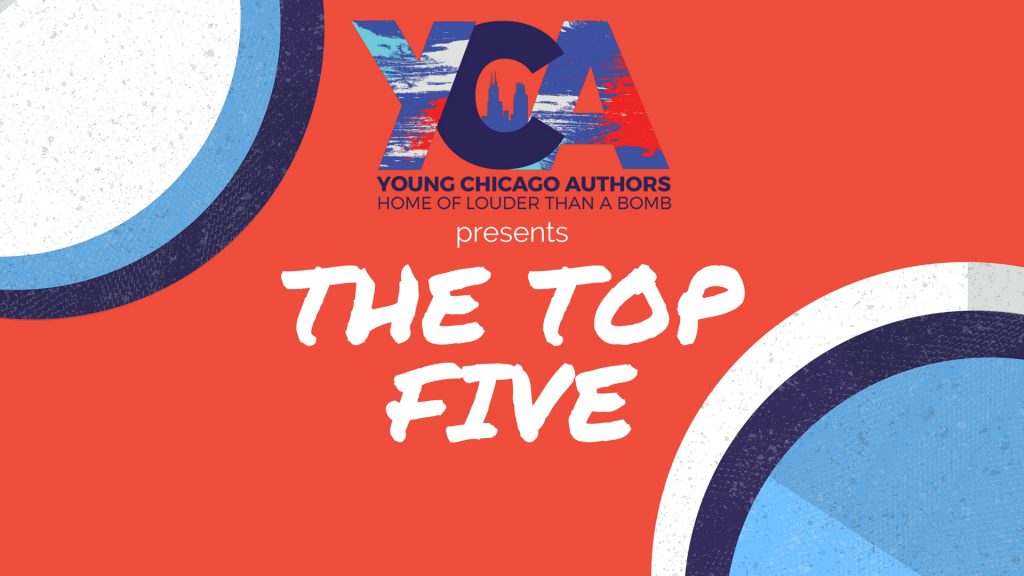 Welcome to the Top Five.
It's Monday and that means it's back to business. If you're looking for inspiration, we got you covered. Every Monday, we invite some of our favorite artists to share five links that inspire them. Tune in to find new music, poems, and more.
Today, we have YCA's Marketing Manager, José Olivarez sharing his Top Five.
1) Gracie Chavez's Remezcla Mixttape
I love this mix. I put it on and I don't have to worry about skipping tracks. Go ahead and press play. Take a dance break. Shout out to my homie Daniel Martinez who sent me this mix.
These paintings are a gift. Ramiro Gomez paints scenes of lush wealth and leisure—pools in Beverly Hills, mansions—but with a twist, he paints the workers that make the scenes so pretty. The first time I saw his artwork I was shook. I often think about how to lovingly offer my people, my family, and my loved ones something that might make them feel proud, something that doesn't add to their shame and Ramiro's portraits are so loving. In his willingness to see the story underneath the story. I know I'm rambling, but I love his artwork. I hope to write poems that illuminate the people who are often erased from the glitzy glamorous life.
I love poems. Like I wake up and think about poems. I work at a job and take breaks to read a poem or write a poem or just think about a poem. This poem by Hayan Charara has been on my mind since I first read it. It's so good. Find someone close to you and read it aloud to them.
4) Jimmy Butler vs. The Hornets
Nope. I'm still not over it. Fire Gar Forman. Fire John Paxson. They are trash executives. Jimmy Butler forever.
5) The Poetry Gods Featuring Paul Tran
Yup. I'm doing some self promotion on this joint. I'm not sorry. I'm really proud of my podcast The Poetry Gods. This interview with Paul Tran is one of my favorites of all time. Listen and get inspired. I am a better writer and person because I get to have these conversations with such brilliant people. Shout out Aziza Barnes and Jon Sands. Shout out hummus. Shout out my brilliant friends and their brilliant love.
JOSÉ OLIVAREZ BIO
José Olivarez is the son of Mexican immigrants, the co-author of the book of poems Home Court, and the co-host of the poetry podcast, The Poetry Gods. He is a graduate of Harvard University and the Marketing Manager at Young Chicago Authors. A winner of a 2016 Poets House Emerging Poet Fellowship and a 2015 Bronx Recognizes Its Own award from the Bronx Council on the Arts, his work has been published in The BreakBeat Poets, Vinyl Poetry and Prose, The Chicago Tribune, & Brooklyn Magazine, among other places. He is from Calumet City, IL, and lives in Chicago. Follow him on social media at @_joseolivarez.