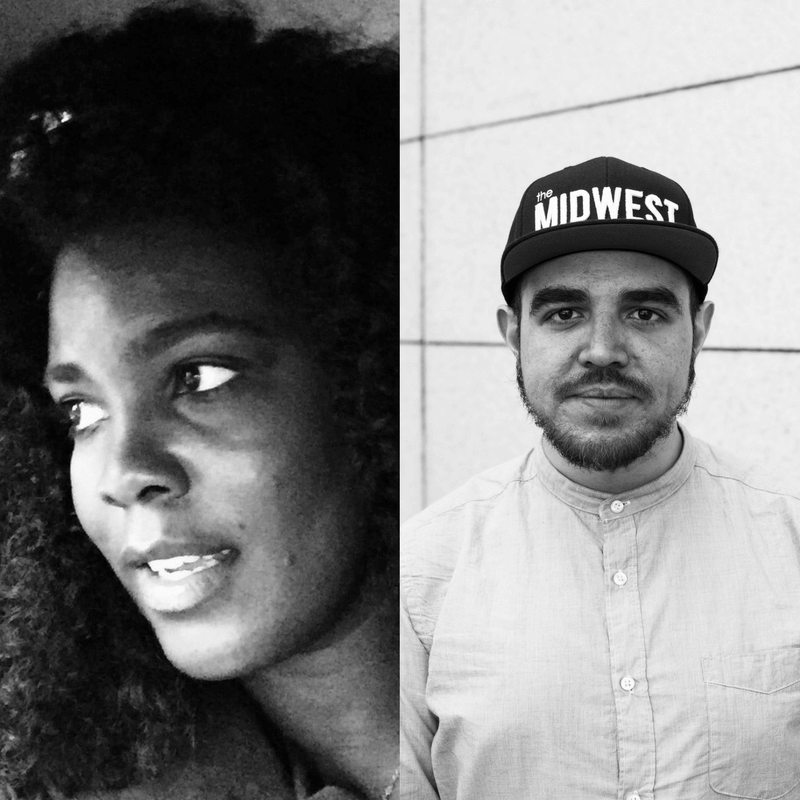 Young Chicago Authors is excited to announce Kesha Daniels-Rush as the new Director of Programs & José Olivarez as the new Marketing Manager.
Kesha Daniels-Rush brings to YCA knowledge and practice established through her program development, implementation, and coordinating work with grassroots community organizations, public and private universities and public libraries, in addition to her work in the areas of marketing and media communications. Her work has been informed by a liberal arts education and graduate study in the scholar-activist tradition through education and training focused on the intersectionality of various historical and contemporary cultural dynamics, as well as, the institutional and social implications upon communities of the inner city.
José Olivarez returns to YCA to be the Marketing Manager after three years in New York City at Lincoln Center and Urban Word NYC. José is an alumni of YCA, a Louder Than A Bomb champion in 2005 & 2006, and a member of the inaugural YCA Teaching Artist Corps. José is the son of Mexican immigrants, the co-author of the book of poems Home Court, and the co-host of the poetry podcast, The Poetry Gods. He is a graduate of Harvard University. He is the winner of a 2016 Poets House Emerging Poet Fellowship and a 2015 Bronx Recognizes Its Own award from the Bronx Council on the Arts, his work has been published in The BreakBeat Poets, Vinyl Poetry and Prose, The Chicago Tribune, & Brooklyn Magazine, among other places. He is from Calumet City, IL, and lives in Chicago. Follow him on social media at @_joseolivarez.
Please welcome Kesha & José to the #YCAfam! We are excited to have them join our community.